Sunday at St. James UMC
If you are planning to visit St. James UMC for the first time, you may want to click below.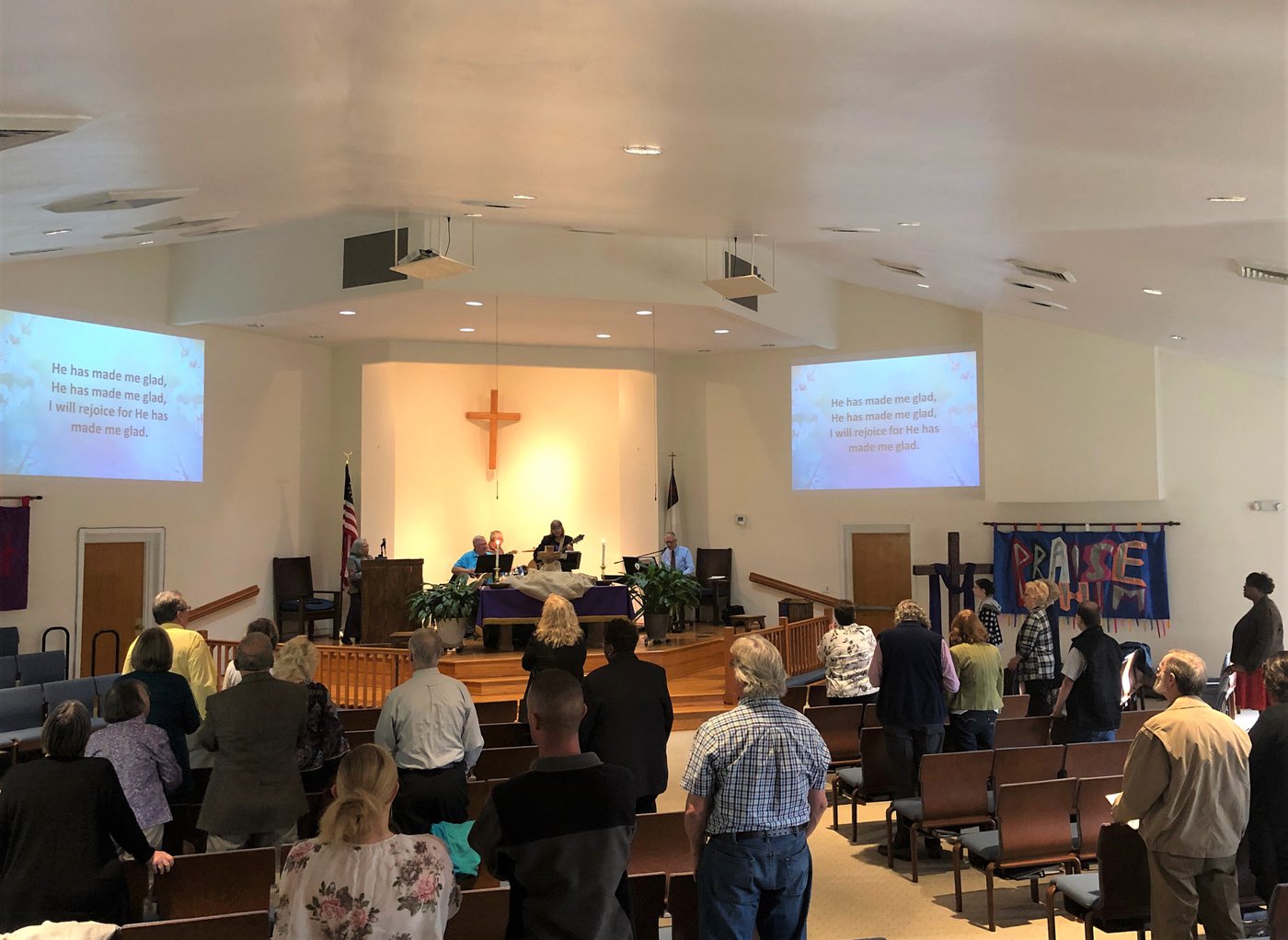 We hope you will feel welcomed here! St. James is known for its warm, welcoming, and family atmosphere. We extend a personal invitation for you to worship with us each Sunday. During the times of this pandemic we are currently having just one worship service at 10:00 AM, both in-person and online.
Sunday school classes are slowly opening back up, but are meeting depending on each individual class. We also have small Life Groups, which we encourage you to join.
For worship service, Holy Communion is celebrated on the first Sunday of each month. During this time, we have transitioned to practicing Communion using tiny individual cups of juice and a wafer, which you can pick-up as you arrive at service. We also have gluten free available. Hope to see you soon!
In-Person Sunday Worship
10:00 AM
Gather and worship together with prayer, songs of praise, scripture, and a message.
On Sunday morning, we will gather for worship inside the sanctuary. We will wear masks and practice social distancing.
Online Worship
Facebook Live and YouTube Live
If you are planning to worship with us online, we encourage you to worship via Facebook Live at 10:00 AM on Sundays. You will get to worship online as a congregation and have a chance to say "Hello!" to one another in the chat.
Church Website
Sunday worship will be posted on our church website later on Sunday afternoon.
What should I wear for Sunday Worship?
Wear what you feel is comfortable and appropriate. We do not have a dress code and we certainly wouldn't want you to worry about this! Some people wear jeans and a t-shirt, while others come in "business casual" attire. Some people prefer to dress up, while others prefer to dress down. We are more concerned about your heart and your needs than we are about your clothing.