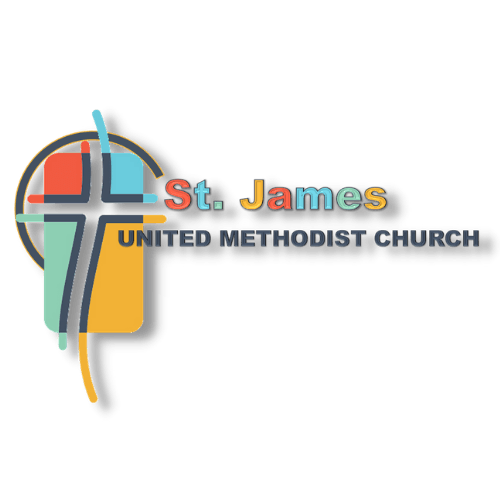 JOIN ONE OF OUR TEAMS
Sign up to join one of our teams here at St. James UMC. Use your time and gifts to volunteer and serve our church and the community.
Serve with Us
St. james kids
St. James Kids exists so that the children of our church have multiple opportunities to see, hear, and respond to the gospel. The St. James Kids ministry connects with families to establish biblical foundations, equipping families to develop children to be disciples where they live and play.
ignite youth
Ignite Youth exists to develop and deploy student disciples by training them to impact their culture today! Ignite Youth is a great opportunity to being an environment where teens are encouraged and challenged to live out their relationship with God in their everyday lives.
production team
Lights...camera...action! The Production team brings everything together on Sunday mornings. They are responsible for lights, sound, screens, and all recording elements. Starting off by shadowing during a Sunday worship will allow you to learn and grow in your role.
welcome team
The Welcome Team creates the first impression for all who join our church family for worship on Sundays. We seek to create environments that display Jesus' love, compassion, and joy for His people. This team consists of ushers, jr. ushers, greeters, and jr. greeters.
Worship team
The Worship Team is a group of people that use their time, gifts, and passions to create a dynamic weekend worship experience. This team helps make sure that all elements of worship are in place for all worship experiences.
Photo/video team
This team works together to find creative ways to reach people with the life-giving message of Jesus through photography, graphics, video, branding, storytelling, etc. No worries, there is no need to have an expensive camera. All you need is a smartphone or smart device.
Music Team
The Music Team is a group of people that use their gifts and passions to create a dynamic weekend worship experience. This team leads our church family in worship through vocals and instruments.
United methodist women
The United Methodist Women is a community of women whose purpose is to know God and to experience freedom as whole persons through Jesus Christ; to develop a creative, supportive fellowship; and to expand concepts of mission through participation in the global ministries of the church.
United Methodist men
The United Methodist Men is a brotherhood whose mission is to support spiritual growth among men, helping men to mature as disciples as they encourage spiritual formation in others.
missions team
St. James' Missions Team exists to mobilize every man, woman, and child through local, national, and global serving opportunities. If you are passionate about reaching the community and beyond, we have a place for you on our team!
Homeless Veterans team
Our Homeless Veterans Team wants to serve those who have served. They want to support and love those who have made the sacrifice for us as citizens and our country.
hospitality team
Prayer warriors
The Prayer Warriors faithfully and diligently prays over each and every prayer request submitted throughout the week. You can be a prayer warrior while at in-person meetings or simply from your couch at home. We can pray from anywhere!
Prayer Shawl Team
The Prayer Shawl Team combines the love of needlework and the love to reach out to those in need of comfort and solace. Blessings are knitted into every shawl as the shawl is started with a prayer for the recipient and continued throughout the creation of the shawl. Each shawl is given a final blessing before it is given to someone for whom it will become a meaningful blessing of love.
Congregational Care TEam
Members of the Congregational Care Team will demonstrate Christ's love by caring for those in need within the congregation and community by prayer, cards, and visits.