Knitting with Love, Prayer, and Purpose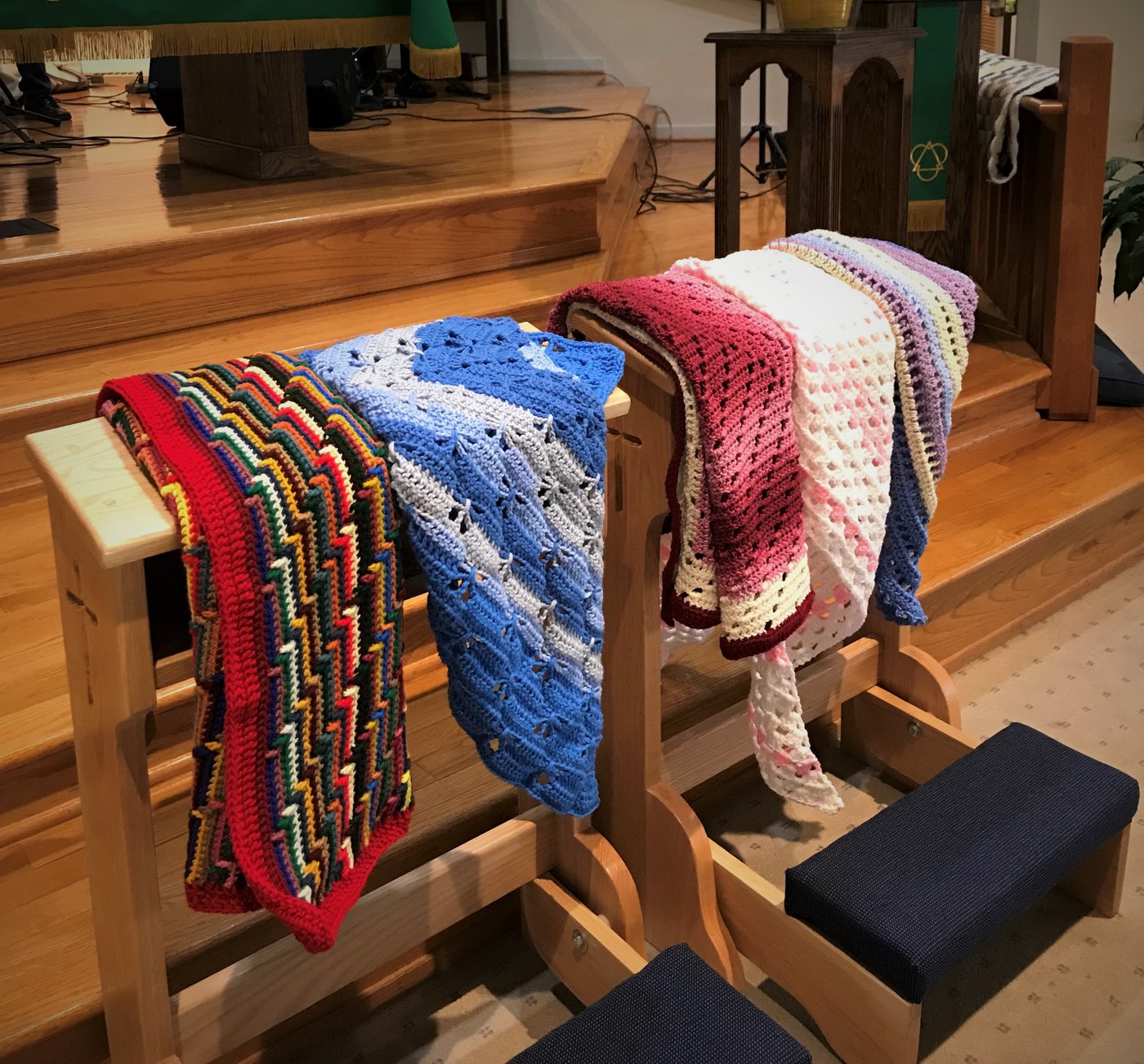 The prayer shawl ministry combines the love of needlework and the love to reach out to those in need of comfort and solace. Blessings are knitted into every shawl as the shawl is started with prayer for the recipient and continued throughout the creation of the shawl. Each shawl is given a final blessing before it is given to someone for whom it will become a meaningful blessing of love. A shawl may be given to a person undergoing medical procedures, during an illness and recovery, as a comfort after a personal loss and as way to minister to them.
"That their hearts might be comforted, being knit together in love..."
Colossians 2:2 KJV
how to get involved
Anyone can participate and there are no meetings or rules.
Whether you knit or crochet, we can us your gifts!
Pick out a pattern for your project, or use your own.
begin your project with prayers and blessings for the recipient, and continue to meditate and pray as you work on the shawl.
Upon completion, return to Pastor Miyoung so she can make arrangements to have your gift blessed.
Completed shawls are for anyone in need of comfort.