The NEW "Next Steps" Prayer Hub
Designed for everyone in our church to share in praying. Beautiful, private, & protected.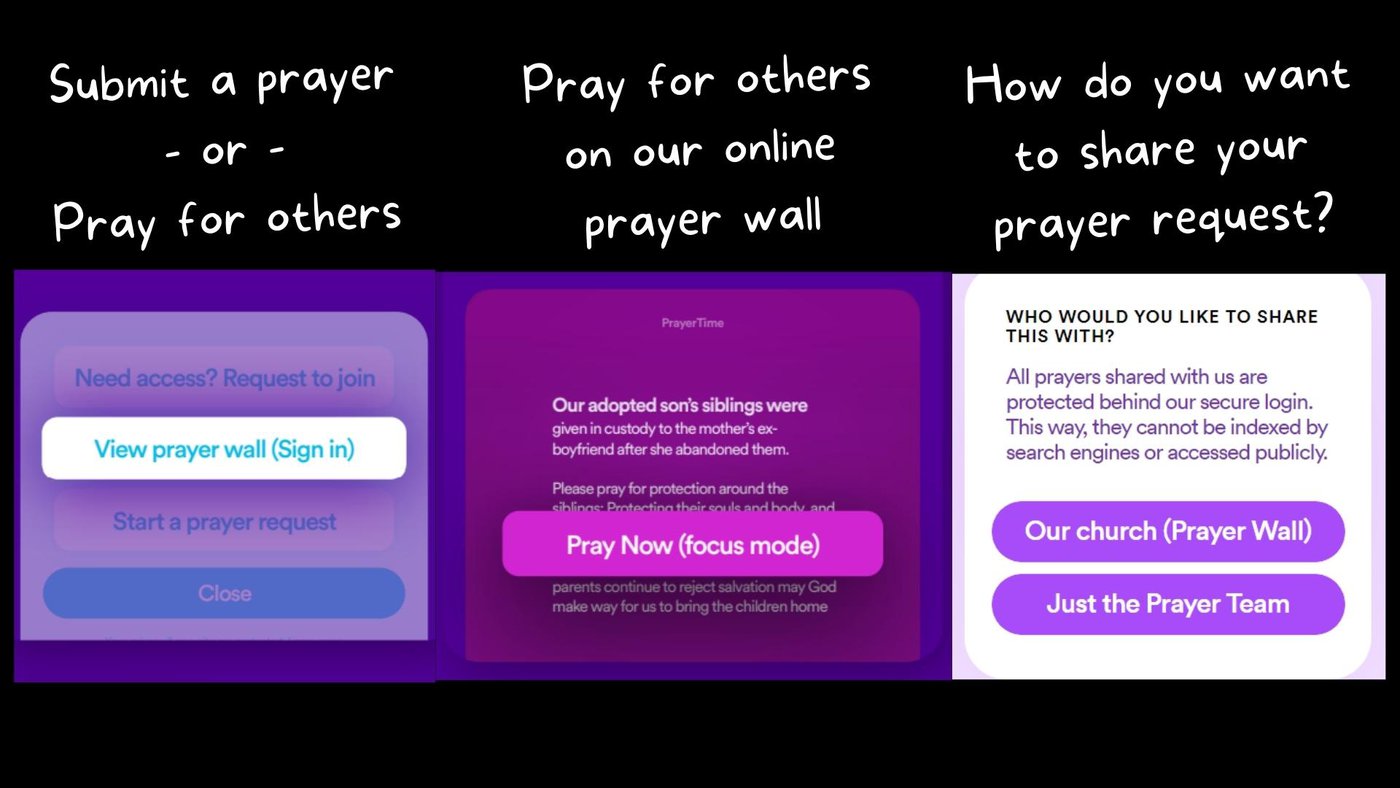 What's new?
A new simple, secure way to submit your prayer request.
Choose to share your prayer request with the prayer team (Pastor & Lay Leader) or on our Prayer Wall (online wall, weekly connection, & in service.)
Only church members with an online church account will be able to see prayers on our online prayer wall.
While submitting a prayer request, you have the option to sign up and make your church account. This will later allow you to…
log in and review your current and past prayer requests.
log in and pray for other prayer requests on the church prayer wall.
Select whether you want our Pastor to follow up with you on your prayer request.
How to use the "Next Steps" Prayer Hub
Watch the video below on how to use the next steps prayer hub.
Still need help?
no worries, we are here to help you out. fill out the tech support form below and someone will reach out to you soon.