Music Minstry
 Our new Pianist, Timothy Moore
MASTER PLAN leads the music at the 8:45 a.m. Service on Sunday's, also other special services, and provides music for various social occasions at the church. Membership to Master Plan is usually by invitation based on an audition. They have a new CD "No Way But Up" available through the Church. Master Plan performs a wide variety of Christian music. For more information you may contact Vance Ross the Music director at St. James at 843-553-3117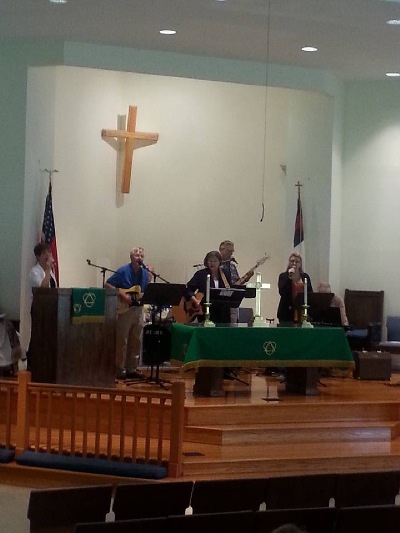 ADULT CHOIR   To join the choir requires only a desire to make a joyful noise to the Lord. (However, while some noises are more pleasing to our ears than other, God hears with His heart!)  Membership in the church is not a requirement to join the choir.  You may choose to sing with the regular Sunday morning choir or, you may participate in the specials:  Easter cantata and/or Christmas cantata.  Easter rehearsal usually being in late February, Christmas rehearsals begin in September.  We sing the cantatas at both services.  Choir robes are provided and accommodate nearly every size and height.  There are no dues, fees or other costs to be a part of the choir.  The Choir celebrates the love of God through music from classical to contemporary. The adult choir is considered worship leaders in the 11:00 service.   You do not have to read music, you do not have to know which part you sing, and no past experience in choir or singing is necessary.
Vance Ross is the music director.  He has been the music director at St. James UMC since August, 2007.  He began coming to St. James in 2005 because it was close to home, but to him it quickly become his church home, "because of the hospitality, friendliness and love" he found here.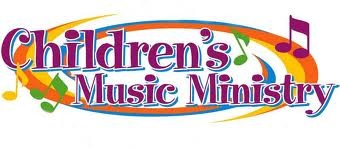 CHILDREN' CHOIR  
Cherubs choir (ages 3 years old to second grade) resumes practice, Sunday, September 3rd at 9:40 am
F.I.S.H. choir (third to sixth grade) resumes practice Wednesday, September 6, at 7:00 pm.
St. James United Methodist Church currently has two children's choirs.
The CHERUB CHOIR is for children aged 3 years of age to 2nd grade. They practice Sunday morning from 9:40 a.m – 10:00 a.m. Practice is held in the the pre-school classroom, located inside of our church.
The F.I.S.H CHOIR (FISH, stands for Fun In Serving Him) is for children 3rd grade – 6th grade. They also practice in the pre-school room weekly on Wednesday nights 7:00 p.m. – 7:30 p.m.
Both Choirs usually sing once a month at the 11:00 Worship service. Also both choirs take a break during the summer months. There are no try-outs and there is no cost to join.
ALL are Welcome. The children are asked to wear black and white clothes on performance Sunday, but are not turned away if they do not wear or have these colors.
Nancy LeBeau who is a retired Special Education Teacher, teaches both of these Choirs. She is one of the original charter members of St. James since 1984 and started helping with children's music as a Sunday school teacher, VBS, and Christmas play volunteer. The CHERUB and FISH Choirs were officially established in 2005 and have been performing regularly since then. If you would like more information about Children's Choir you may contact Nancy LeBeau at 843-412-5058 or Dlebeau995@aol.com
"LIKE" US on Facebook St James United Methodist Church Goose Creek
For South Carolina, Charleston District, United Methodist Women information you can visit:   www.charlestonmethodism.org/